Discovering the Tidal POTOMAC, 1st Edition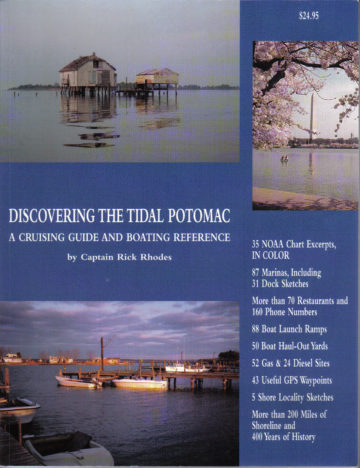 Although this 1998 first edition has been updated, it's the only edition containing 35 Color NOAA chart extracts, along with another half-dozen Color photographs. This book originally retailed for $24.95, but is now reduced to $9.95. This edition contains information on 87 marinas, including 5 shoreside locality and 31 popular dock sketches, 88 boat ramps, and 43 useful GPS Waypoints. This book also addresses more than 60 restaurants, 160 phone numbers & 52 fueling sites. Over two hundred miles of shoreline are woven into 400 years of river history.
Price: $9.95
Published: 1998
Number of pages: 200
Size: 8½" x 11"