Cruising Guide to FLORIDA'S BIG BEND – including the Apalachicola, Chattahoochee, Flint & Suwannee Rivers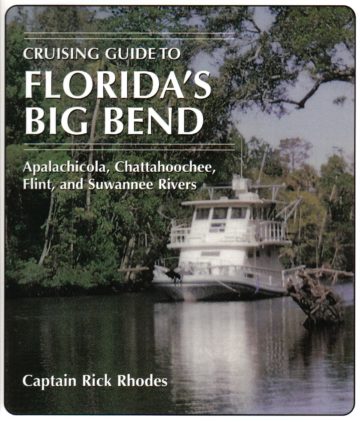 Published in 2003 by Pelican Publishing Company, this book contains 27 full pages of NOAA chart extracts, 11 coastal town maps, 11 river/lake sketches, three canal maze sketches and a wind rose sketch on the Gulf of Mexico. Ninety marinas and scores of restaurants and fueling sites are addressed. This book provides hundreds of phone numbers and information on 160 boat launching ramps, along with providing 66 GPS waypoints. Three hundred miles of Gulf Coast and 500 miles of inland rivers are covered in this book. One hundred and fifty black/white photos are also incorporated.
Price: SOLD OUT
Published: 2008
Number of pages: 360
Size: 8" x 9¼"