Cruising Guide FROM LAKE MICHIGAN TO KENTUCKY LAKE – The Heartland Rivers Route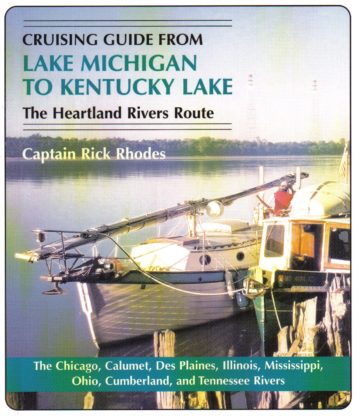 Published in 2002 by Pelican Publishing Company, this book contains five pages of black and white NOAA chart extracts, and 21 pages of sketch charts depicting rivers, selected geographical areas and locks. Scores of marinas, restaurants and fueling sites are addressed, along with 30 river towns. This book also provides hundreds of phone numbers and information on 170 bridges and 140 boat launching ramps, along with providing 33 GPS waypoints. Seventy black/white photos are also incorporated.
Price: SOLD OUT
Published: 2002
Number of pages: 205
Size: 8" x 9¼"